I Won't Back Down
Tom Petty
23 hours ago
It's Only Rock 'N' Roll (But I Like It)
The Rolling Stones
23 hours ago
And the Cradle Will Rock...
Van Halen
23 hours ago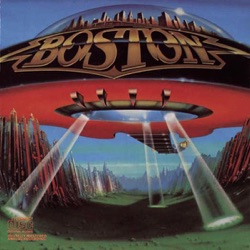 Don't Look Back
Boston
23 hours ago
Edge of Seventeen (Remastered)
Stevie Nicks
23 hours ago
Love Bites
Def Leppard
23 hours ago
Misty Mountain Hop
Led Zeppelin
23 hours ago
Separate Ways (Worlds Apart)
Journey
23 hours ago
It's a Long Way to the Top (If You Wanna Rock 'N' Roll)
AC/DC
23 hours ago
Hold On Loosely
38 Special
23 hours ago
View more
KSLX Classic Rock 100.7 FM (US Only) live
The Valley's Classic Rock Radio Station
KSLX, also known as 100.7 Classic Rock, is a music-focused radio station that serves the Phoenix metropolitan area. Throughout its daily schedule, it offers listeners a selection of the best, timeless Classic Rock hits. Its music shows also feature entertaining segments such as the popular Food Drive in Mark and NeanderPaul Morning Show, contests, giveaways, and short news segments with the latest of the showbiz.
KSLX is available via live stream only within the USA.
Main shows and hosts
Mark and NeanderPaul Mornings with Mark Devine and Paul Marshall
Middays with Randi Scott
Nights with Alice Cooper
Categories:&nbsp
Classic Rock
Frequencies KSLX Classic Rock 100.7 FM (US Only)
Phoenix: 100.7 FM
Schedule
| Time | Program |
| --- | --- |
| 1 a.m. - 5 a.m. | Mike Abad |
| 5 a.m. - 10 a.m. | Mark and NeanderPaul |
| 10 a.m. - 2 p.m. | Randi Scott - Randi Scott |
| 2 p.m. - 7 p.m. | Pete Cummings - Pete Cummings |
| 7 p.m. - 11 p.m. | Russ Egan - Russ Egan |
| 11 p.m. - 1 a.m. | Nights with Alice Cooper - Alice Cooper |
| Time | Program |
| --- | --- |
| 1 a.m. - 5 a.m. | Mike Abad |
| 5 a.m. - 10 a.m. | Mark and NeanderPaul |
| 10 a.m. - 2 p.m. | Randi Scott - Randi Scott |
| 2 p.m. - 7 p.m. | Pete Cummings - Pete Cummings |
| 7 p.m. - 11 p.m. | Russ Egan - Russ Egan |
| 11 p.m. - 1 a.m. | Nights with Alice Cooper - Alice Cooper |
| Time | Program |
| --- | --- |
| 1 a.m. - 5 a.m. | Mike Abad |
| 5 a.m. - 10 a.m. | Mark and NeanderPaul |
| 10 a.m. - 2 p.m. | Randi Scott - Randi Scott |
| 2 p.m. - 7 p.m. | Pete Cummings - Pete Cummings |
| 7 p.m. - 11 p.m. | Russ Egan - Russ Egan |
| 11 p.m. - 1 a.m. | Nights with Alice Cooper - Alice Cooper |
| Time | Program |
| --- | --- |
| 1 a.m. - 5 a.m. | Mike Abad |
| 5 a.m. - 10 a.m. | Mark and NeanderPaul |
| 10 a.m. - 2 p.m. | Randi Scott - Randi Scott |
| 2 p.m. - 7 p.m. | Pete Cummings - Pete Cummings |
| 7 p.m. - 11 p.m. | Russ Egan - Russ Egan |
| 11 p.m. - 1 a.m. | Nights with Alice Cooper - Alice Cooper |
| Time | Program |
| --- | --- |
| 1 a.m. - 5 a.m. | Mike Abad |
| 5 a.m. - 10 a.m. | Mark and NeanderPaul |
| 10 a.m. - 2 p.m. | Randi Scott - Randi Scott |
| 2 p.m. - 7 p.m. | Pete Cummings - Pete Cummings |
| 7 p.m. - 11 p.m. | Russ Egan - Russ Egan |
| 11 p.m. - 1 a.m. | Nights with Alice Cooper - Alice Cooper |
| Time | Program |
| --- | --- |
| 6 a.m. - 9 a.m. | The Acoustic Storm |
| Time | Program |
| --- | --- |
| 6 a.m. - 7 a.m. | Valley Focus - Valerie More |
| 7 a.m. - 9 a.m. | Breakfast With The Beatles - Andre Gardner |
Top Songs
Last 7 days:
1. Rush - Tom Sawyer
2. Journey - Don't Stop Believin' (2022 Remaster)
3. AC/DC - Back In Black
4. Quiet Riot - Cum On Feel the Noize
5. Scorpions - Rock You Like A Hurricane
6. Joan Jett & The Blackhearts - I Love Rock 'N Roll
7. Styx - Renegade
8. David Bowie & Queen - Somebody to Love
9. Scorpions - No One Like You
10. Journey - Separate Ways (Worlds Apart)
Last 30 days:
1. AC/DC - Back In Black
2. Scorpions - Rock You Like A Hurricane
3. Whitesnake - Here I Go Again
4. Journey - Separate Ways (Worlds Apart)
5. Guns N' Roses - Welcome To the Jungle
6. Def Leppard - Pour Some Sugar On Me
7. Journey - Don't Stop Believin' (2022 Remaster)
8. AC/DC - You Shook Me All Night Long
9. Styx - Renegade
10. David Bowie & Queen - Under Pressure
Contacts
Address:&nbsp
1100 N. 52nd St., Phoenix, Arizona 85008, USA
Telephone:&nbsp
(480) 470-5759
E-mail:&nbsp
info@kslx.com
Social networks
Share
Comments