Love Will Keep Us Alive
Eagles
23 hours ago
Love Plus One
Haircut 100
23 hours ago
A Penny for Your Thoughts
Tavares
23 hours ago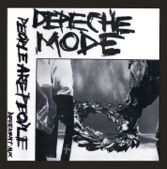 People Are People
Depeche Mode
23 hours ago
Kids In America
Kim Wilde
23 hours ago
The Other Guy
Little River Band
23 hours ago
Hold On To My Love
Jimmy Ruffin
23 hours ago
This One's for the Children (Reprise)
New Kids On the Block
23 hours ago
Do Or Die
Grace Jones
23 hours ago
Body Language
David Bowie & Queen
23 hours ago
View more
Back To The 80's Radio live
Back To The 80's Radio is an online radio channel that live streams globally 24/7 the greatest hits from the 80s. With a logo design that reminiscent of the 80s' blockbuster Back To the Future, the channel takes the listeners down memory lane in a nostalgic journey through the songs that defined the decade.
Back to the 80's Radio is part of Heartbeat of Flagler, a network of radio stations based in Florida.
Frequencies Back To The 80's Radio
Palm Coast: Online
Top Songs
Last 7 days:
1. Thompson Twins - Hold Me Now
2. Survivor - The Eye of the Tiger
3. Soft Cell - Tainted Love
4. Tiffany - i Think We're Alone Now
5. Nu Shooz - I Can't Wait (Unplugged)
6. Thompson Twins - Doctor! Doctor!
7. Electric Light Orchestra - All Over the World
8. Timbuk 3 - The Future's so Bright, I Gotta Wear Shades (Re-Recorded)
9. Bruce Springsteen - Hungry Heart
10. Prince - Little Red Corvette
Last 30 days:
1. Mr. Mister - Kyrie
2. Thompson Twins - Hold Me Now
3. Prince - When Doves Cry
4. Thompson Twins - Sugar Daddy
5. Tears for Fears - Head Over Heels
6. Alice Cooper - Clones (We're All)
7. The Pointer Sisters - Neutron Dance
8. Duran Duran - Wild Boys
9. Mike & The Mechanics - The Living Years
10. Stars On 45 - Stars on 45
Contacts
Social networks
Share
Comments