Meant to Live
Switchfoot
23 hours ago
The Kill (Bury Me)
Thirty Seconds to Mars
23 hours ago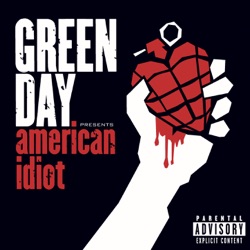 Wake Me Up When September Ends
Green Day
23 hours ago
So What'Cha Want
Beastie Boys
23 hours ago
Need a Favor
Jelly Roll & Lil Wyte
23 hours ago
Pepper
Butthole Surfers
23 hours ago
I Don't Care (feat. Adam Gontier) [Us Version]
Apocalyptica
23 hours ago
Blood In The Water
Ayron Jones
23 hours ago
For Whom the Bell Tolls
Metallica
23 hours ago
Symphony of Destruction
Megadeth
23 hours ago
View more
KUPD 97.9 FM (US Only) live
Arizona's Real Rock
98 KUPD is an Active Rock-format radio station that serves the Phoenix metropolitan area. Its daily schedule includes various music shows in which the station's in-house team of DJs and hosts brings listeners a playlist with a selection of the best Rock music combined with entertaining moments, news of the showbiz, and contests.
98 KUPD entered the Rock Radio Hall of Fame in 2014 for its efforts in the promotion of Rock music through its broadcasts and the several events and concerts, such as the famous UFest, it sponsors in Arizona.
The station is also available in other US territories through live stream and podcast, giving listeners from other states the opportunity to listen live to its programming or checking older content.
Main shows and hosts/DJs
Holmberg's Morning Sickness with John Holmberg
The Brady Report with Brady Bogen
Fitz Madrid
Frequencies KUPD 97.9 FM (US Only)
Phoenix: 97.9 FM
Schedule
| Time | Program |
| --- | --- |
| midnight - 5 a.m. | Bret Vesely - Bret Vesely |
| 5:30 a.m. - 10 a.m. | Holmberg's Morning Sickness - John Holmberg |
| 10 a.m. - 2 p.m. | Larry McFeelie - Larry McFeelie |
| 2 p.m. - 7 p.m. | Fitz Madrid - Fitz Madrid |
| 7 p.m. - midnight | Shan Man - Shan Man |
| Time | Program |
| --- | --- |
| midnight - 5 a.m. | Bret Vesely - Bret Vesely |
| 5:30 a.m. - 10 a.m. | Holmberg's Morning Sickness - John Holmberg |
| 10 a.m. - 2 p.m. | Larry McFeelie - Larry McFeelie |
| 2 p.m. - 7 p.m. | Fitz Madrid - Fitz Madrid |
| 7 p.m. - midnight | Shan Man - Shan Man |
| Time | Program |
| --- | --- |
| midnight - 5 a.m. | Bret Vesely - Bret Vesely |
| 5:30 a.m. - 10 a.m. | Holmberg's Morning Sickness - John Holmberg |
| 10 a.m. - 2 p.m. | Larry McFeelie - Larry McFeelie |
| 2 p.m. - 7 p.m. | Fitz Madrid - Fitz Madrid |
| 7 p.m. - midnight | Shan Man - Shan Man |
| Time | Program |
| --- | --- |
| midnight - 5 a.m. | Bret Vesely - Bret Vesely |
| 5:30 a.m. - 10 a.m. | Holmberg's Morning Sickness - John Holmberg |
| 10 a.m. - 2 p.m. | Larry McFeelie - Larry McFeelie |
| 2 p.m. - 7 p.m. | Fitz Madrid - Fitz Madrid |
| 7 p.m. - midnight | Shan Man - Shan Man |
| Time | Program |
| --- | --- |
| midnight - 5 a.m. | Bret Vesely - Bret Vesely |
| 5:30 a.m. - 10 a.m. | Holmberg's Morning Sickness - John Holmberg |
| 10 a.m. - 2 p.m. | Larry McFeelie - Larry McFeelie |
| 2 p.m. - 7 p.m. | Fitz Madrid - Fitz Madrid |
| 7 p.m. - midnight | Shan Man - Shan Man |
| Time | Program |
| --- | --- |
| 6 a.m. - 10 a.m. | HMS Rewind - Eric (Creepy E ) |
| Time | Program |
| --- | --- |
| 7 p.m. - 9 p.m. | Go Punk Yourself - Craven Moorehead |
| 9 p.m. - midnight | Into the Pit - Marcus Meng |
Top Songs
Last 7 days:
1. Avenged Sevenfold - Nobody
2. Metallica - 72 Seasons
3. I Prevail - Deep End
4. Staind - Lowest In Me
5. Disturbed - Unstoppable
6. Mammoth WVH - Another Celebration at the End of the World
7. Foo Fighters - Exhausted
8. From Ashes to New - Hate Me Too
9. Jelly Roll & Lil Wyte - Need a Favor
10. Greta Van Fleet - Meeting The Master
Last 30 days:
1. Metallica - 72 Seasons
2. I Prevail - Deep End
3. Foo Fighters - Exhausted
4. Avenged Sevenfold - Nobody
5. Mammoth WVH - Another Celebration at the End of the World
6. Jelly Roll & Lil Wyte - Need a Favor
7. Godsmack - Soul On Fire
8. Disturbed - Unstoppable
9. From Ashes to New - Hate Me Too
10. Falling In Reverse - Watch the World Burn
Contacts
Address:&nbsp
1100 North 52nd Street, Phoenix, Arizona 85008, USA
Telephone:&nbsp
602-629-8660
E-mail:&nbsp
info@98kupd.com
Social networks
Share
Comments