Mary Jane's Last Dance
Tom Petty & The Heartbreakers
21 hours ago
Living After Midnight
Judas Priest
22 hours ago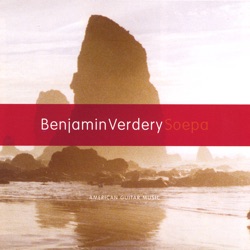 Let's Go Crazy-Prince
Benjamin Verdery
23 hours ago
Give It Away
Red Hot Chili Peppers
23 hours ago
Perhaps
Guns N' Roses
23 hours ago
Break On Through (To the Other Side)
The Doors
23 hours ago
Helter Skelter
The Beatles
23 hours ago
Desire
U2
23 hours ago
Whole Lotta Love
Led Zeppelin
23 hours ago
Rescued
Foo Fighters
23 hours ago
View more
95.5 KLOS FM live
Southern California's Rock Station
KLOS FM is a mainstream Rock radio station that serves the Greater Los Angeles Area using the frequency 95.5 FM. It is also possible to listen live to its broadcast globally, via online streaming.
The station adopted its call sign in 1971 and has been broadcasting Rock music, occasionally placing the focus in a particular subgenre. Throughout its history, the station was the home of many well-known radio personalities such as Mark Thompson, Brian Phelps, Frosty, Gary Moore and Lisa May.
Nowadays, its line-up comprises music programming, entertainment shows and concise news reports with the most relevant local, national and international developments.
Main shows and hosts/DJs
Heidi and Frank Morning Show with Heidi and Frank
Marci Wiser
Doug "Sluggo" Roberts
Whiplash with Full Metal Jackie
Categories:&nbsp
Classic Rock
Frequencies 95.5 KLOS FM
Burbank: 95.5 FM
Los Angeles: 95.5 FM
Schedule
| Time | Program |
| --- | --- |
| midnight - 2 a.m. | Frazer Smith |
| 2 a.m. - 5:30 a.m. | No Talk, Just Rock |
| 5:30 a.m. - 9:30 a.m. | Frosty, Heidi and Frank Morning Show |
| 9:30 a.m. - noon | Marci Wiser |
| noon - 2 p.m. | Jonesy's Jukebox |
| 2 p.m. - 7 p.m. | Gary Moore |
| 7 p.m. - midnight | Greg Beharrell |
| Time | Program |
| --- | --- |
| midnight - 5:30 a.m. | No Talk, Just Rock |
| 5:30 a.m. - 9:30 a.m. | Frosty, Heidi and Frank Morning Show |
| 9:30 a.m. - noon | Marci Wiser |
| noon - 2 p.m. | Jonesy's Jukebox |
| 2 p.m. - 7 p.m. | Gary Moore |
| 7 p.m. - midnight | Greg Beharrell |
| Time | Program |
| --- | --- |
| midnight - 5:30 a.m. | No Talk, Just Rock |
| 5:30 a.m. - 9:30 a.m. | Frosty, Heidi and Frank Morning Show |
| 9:30 a.m. - noon | Marci Wiser |
| noon - 2 p.m. | Jonesy's Jukebox |
| 2 p.m. - 7 p.m. | Gary Moore |
| 7 p.m. - midnight | Greg Beharrell |
| Time | Program |
| --- | --- |
| midnight - 5:30 a.m. | No Talk, Just Rock |
| 5:30 a.m. - 9:30 a.m. | Frosty, Heidi and Frank Morning Show |
| 9:30 a.m. - noon | Marci Wiser |
| noon - 2 p.m. | Jonesy's Jukebox |
| 2 p.m. - 7 p.m. | Gary Moore |
| 7 p.m. - midnight | Greg Beharrell |
| Time | Program |
| --- | --- |
| midnight - 5:30 a.m. | No Talk, Just Rock |
| 5:30 a.m. - 9:30 a.m. | Frosty, Heidi and Frank Morning Show |
| 9:30 a.m. - noon | Marci Wiser |
| noon - 2 p.m. | Jonesy's Jukebox |
| 2 p.m. - 6 p.m. | Gary Moore |
| 6 p.m. - 8 p.m. | KLOS Mash Pit |
| 8 p.m. - midnight | Greg Beharrell |
| Time | Program |
| --- | --- |
| midnight - 8 a.m. | No Talk, Just Rock |
| 8 a.m. - 10 a.m. | Sports On Tap |
| 10 a.m. - 1 p.m. | Jim Daniels |
| 1 p.m. - 6 p.m. | Ken Anthony |
| 6 p.m. - midnight | Greg Beharrell |
| Time | Program |
| --- | --- |
| midnight - 9 a.m. | No Talk, Just Rock |
| 9 a.m. - noon | Breakfast With The Beatles |
| noon - 4 p.m. | Rita Wilde |
| 4 p.m. - 8 p.m. | Frankie Divita |
| 8 p.m. - 9 p.m. | Check One… Two with Mr. Shovel |
| 9 p.m. - 11 p.m. | Whiplash |
| 11 p.m. - midnight | Frazer Smith |
Top Songs
Last 7 days:
1. Guns N' Roses - Perhaps
2. Mammoth WVH - I'm Alright
3. Dirty Honey - Won't Take Me Alive
4. Jackalopes - Motley Crue
5. Pink Floyd - Run Like Hell
6. LUX - Lux Aeterna
7. Foo Fighters - Rescued
8. Ozzy Osbourne - Flying High Again
9. ProSource Karaoke Band - Girls, Girls, Girls (Originally Performed by Motley Crue) [Karaoke]
10. Billy Idol - Rebel Yell
Last 30 days:
1. Guns N' Roses - Perhaps
2. Dirty Honey - Won't Take Me Alive
3. Foo Fighters - Rescued
4. LUX - Lux Aeterna
5. Pink Floyd - Young Lust
6. Pink Floyd - Run Like Hell
7. Van Halen - Panama
8. Scorpions - No One Like You
9. U2 - Desire
10. The Jimi Hendrix Experience - All Along the Watchtower
Related Podcasts
Contacts
Address:&nbsp
2600 West Olive Avenue, 8th Floor Burbank, California 91505 USA
Telephone:&nbsp
(818) 953-4200
E-mail:&nbsp
compliance@955klos.com
Social networks
Share
Comments