Give It Away
Red Hot Chili Peppers
23 hours ago
Californication
Red Hot Chili Peppers
23 hours ago
I Hate Everything About You
Three Days Grace
23 hours ago
I Am The Weapon
Three Days Grace
23 hours ago
Fell On Black Days
Soundgarden
23 hours ago
Outshined
Soundgarden
23 hours ago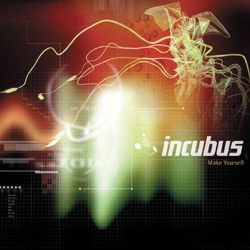 Pardon Me
Incubus
23 hours ago
Wish You Were Here
Incubus
23 hours ago
I Disappear
Metallica
23 hours ago
Master of Puppets (Remastered)
Metallica
23 hours ago
View more
101 WRIF Rocks Detroit live
Everything That Rocks!
101 WRIF Detroit s a Rock radio station that caters to the fans of this music genre in Southeast Michigan. Listeners can tune in on 101.1 FM to listen live to its broadcast or enjoy anywhere in the world via online live streaming. The podcasts of the station's main shows are also available online for a later follow-up.
WRIF began its broadcast in 1971 with Rock-orientated programming combined with elements of progressive rock and popular Pop hits, dropping the later as the years went by. Nowadays, the station is exclusively focused on Rock music and its many subgenres. Its line-up includes music shows where DJs can showcase their own playlists with blends of classic and modern Rock hits and entertainment live shows where music is the main topic of discussion.
Popular shows and hosts/DJs
Dave & Chuck the Freak with Dave Hunter, Check, Lisa Way, James and Andy
Jade Springart
Meltdown on WRIF
Check Bean
Past radio personalities
Anne Carlini
Mike Clark
Drew Lane
Frequencies 101 WRIF Rocks Detroit
Detroit: 101.1 FM
Ferndale: 101.1 FM
Schedule
| Time | Program |
| --- | --- |
| 6 a.m. - 10 a.m. | Dave & Chuck the Freak - With Lisa |
| 10:30 a.m. - 3 p.m. | Anne Carlini |
| 3 p.m. - 7 p.m. | Meltdown |
| 7 p.m. - midnight | Screamin' Scott |
| Time | Program |
| --- | --- |
| 6 a.m. - 10 a.m. | Dave & Chuck the Freak - With Lisa |
| 10:30 a.m. - 3 p.m. | Anne Carlini |
| 3 p.m. - 7 p.m. | Meltdown |
| 7 p.m. - midnight | Screamin' Scott |
| Time | Program |
| --- | --- |
| 6 a.m. - 10 a.m. | Dave & Chuck the Freak - With Lisa |
| 10:30 a.m. - 3 p.m. | Anne Carlini |
| 3 p.m. - 7 p.m. | Meltdown |
| 7 p.m. - midnight | Screamin' Scott |
| Time | Program |
| --- | --- |
| 6 a.m. - 10 a.m. | Dave & Chuck the Freak - With Lisa |
| 10:30 a.m. - 3 p.m. | Anne Carlini |
| 3 p.m. - 7 p.m. | Meltdown |
| 7 p.m. - midnight | Screamin' Scott |
| Time | Program |
| --- | --- |
| 6 a.m. - 10 a.m. | Dave & Chuck the Freak - With Lisa |
| 10:30 a.m. - 3 p.m. | Anne Carlini |
| 3 p.m. - 7 p.m. | Meltdown |
| 7 p.m. - midnight | Screamin' Scott |
| Time | Program |
| --- | --- |
| 9 a.m. - noon | Mark & Andy |
Top Songs
Last 7 days:
1. Rival Sons - Nobody Wants to Die
2. Bad Omens - Just Pretend
3. Shinedown - Dead Don't Die
4. Three Days Grace - I Am The Weapon
5. Pop Evil - Paranoid (Crash & Burn)
6. LINKIN PARK - Lost
7. Disturbed - Bad Man
8. I Prevail - Deep End
9. Daughtry - Separate Ways (Worlds Apart) [feat. Lzzy Hale]
10. Papa Roach - Cut The Line
Last 30 days:
1. Bad Omens - Just Pretend
2. Rival Sons - Nobody Wants to Die
3. Disturbed - Bad Man
4. Shinedown - Dead Don't Die
5. Five Finger Death Punch - Welcome to the Circus
6. Pop Evil - Paranoid (Crash & Burn)
7. Three Days Grace - I Am The Weapon
8. I Prevail - Deep End
9. Papa Roach - Cut The Line
10. Tigercub - The Perfume of Decay
Related Podcasts
Contacts
Address:&nbsp
1 Radio Plaza Street Ferndale, MI 48220
Telephone:&nbsp
248-547-0101
Social networks
Share
Comments