Miss Lucy
Gene Ammons
21 hours ago
My Cherie Amour (feat. Stevie Wonder)
The Count Basie Orchestra & Scotty Barnhart
21 hours ago
B-Tune
Marquis Hill
21 hours ago

Tenderly
Bill Evans
22 hours ago
Doodlin'
Dizzy Gillespie
22 hours ago
Jive at Five
Boilermaker Jazz Band
22 hours ago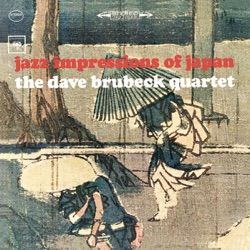 Osaka Blues
Dave Brubeck Quartet featuring Jimmy Rushing
22 hours ago
A Time For Love
Joe Williams
22 hours ago
Jeannine
The Las Vegas Boneheads
22 hours ago
Straight, No Chaser
Miles Davis
22 hours ago
View more
KKJZ KJazz 88.1 FM live
America's #1 Jazz & Blues Station
KJazz (KKJZ) is a public radio station serving Los Angeles California under the management of California State University, Long Beach Foundation. It broadcasts a Jazz and Blues music format.
Its weekly schedule is music-focused with the station's DJs offering listeners a curated selection of the best Jazz and Blues music of all decades, as well as cultural and historical notes on these music genres. The DJs also touch upon the history of music and trivia about the artists playing. Short news reports and information on local events and concerts are also provided throughout its broadcast.
Listeners anywhere in the world can also listen live and enjoy KJazz programming as the station offers an online live streaming service without geographical limitations.
Main DJs
Bubba Jackson
Jose Rizo
David Benoit
The Steve Tyrell show
Categories:&nbsp
Jazz, Blues, College
Frequencies KKJZ KJazz 88.1 FM
Long Beach: 88.1 FM
Top Songs
Last 7 days:
1. Kenny Burrell - Love You Madly
2. Samara Joy - Social Call
3. John Coltrane - Giant Steps
4. John Coltrane - Cousin Mary
5. John Coltrane - Naima
6. Tito Puente - Caravan
7. Eddie Harris - Exodus (Main Theme)
8. Ray Brown - How High the Moon
9. Dave Brubeck - Frenesi
10. Herbie Hancock - Watermelon Man
Last 30 days:
1. Ray Brown - How High the Moon
2. Erroll Garner - Autumn Leaves
3. Heatmiser - Antonio Carlos Jobim
4. Dave Brubeck - Blue Rondo a La Turk
5. Antônio Carlos Jobim - One Note Samba
6. Bob James - Westchester Lady
7. Bob James - Angela (Theme From Taxi)
8. Kenny Burrell - Love You Madly
9. チック・コリア, ジョン・パティトゥッチ & Antonio Sanchez - Chick Corea (Solo)
10. John Coltrane - Giant Steps
Contacts
Address:&nbsp
1500 Cotner Avenue, Los Angeles, CA 90025, USA
Telephone:&nbsp
310 478 5540
E-mail:&nbsp
info881@kkjz.org
Social networks
Share
Comments