80s Movie
OH DEAR OH MY
23 hours ago
Ghostbusters (From "Ghostbusters")
Ray Parker Jr. & Raydio
23 hours ago
I Melt With You
Modern English
23 hours ago
Head over Heels
Go-Go's
23 hours ago
Black or White
Michael Jackson
23 hours ago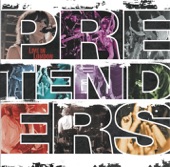 Brass In Pocket
Pretenders
23 hours ago
Point of No Return
Nu Shooz
23 hours ago
Stand Back
Stevie Nicks
23 hours ago
Hungry Eyes
Eric Carmen
23 hours ago
Time (Clock of the Heart)
Culture Club
23 hours ago
View more
The Big 80s Station live
Playing The Big Hits From The Big City!
The Big 80s Station is an online radio channel that live streams globally and 24/7 the greatest hits that defined the 80s, selected by radio personalities from that decade. The channel is part of Big Sticks Broadcasting Corporation, a NY based media consultant for radio.
Frequencies The Big 80s Station
New York: Online
Top Songs
Last 7 days:
1. Big Lo$ - 80s Band
2. Kev Masih - Big 80s
3. Dead or Alive - You Spin Me Round
4. Modern English - I Melt With You
5. Thompson Twins - Doctor! Doctor!
6. Men Without Hats - The Safety Dance
7. Real Life - Send Me an Angel
8. Orchestral Manoeuvres In the Dark - If You Leave
9. ABC - Poison Arrow
10. The Buggles - Video Killed the Radio Star
Last 30 days:
1. Big Lo$ - 80s Band
2. Kev Masih - Big 80s
3. Devo - Whip It
4. Level 42 - Something About You
5. Nena - 99 Luftballons
6. Erasure - Chains of Love
7. Kajagoogoo - Too Shy
8. Frankie Goes to Hollywood - Relax
9. The Buggles - Video Killed the Radio Star
10. Berlin - No More Words
Contacts
Social networks
Share
Comments