KQIE Old School 104.7 FM live
KQIE Old School 104.7 FM live
Lean on Me
Club Nouveau
23 hours ago
Feels Good
Tony! Toni! Toné!
23 hours ago
Let Me Love You
Mario
23 hours ago
It Takes Two
Rob Base & DJ EZ Rock
23 hours ago
Finally (Originally Performed by Ce Ce Peniston) [Karaoke]
ProSource Karaoke Band
23 hours ago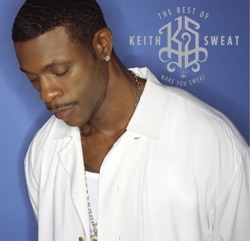 I Want Her
Keith Sweat
23 hours ago
Shake It Off
マライア・キャリー
23 hours ago
Candy Rain
DJ Cut Killer, Rohff & The Game
23 hours ago
P.Y.T. (Pretty Young Thing)
Michael Jackson
23 hours ago
Let the Music Play
Shannon
23 hours ago
View more
KQIE Old School 104.7 FM live
Your Old School Station
Old School 104.7, also known as KQIE, is a Californian music radio station specialized in rhythmic oldies. It broadcasts to the Inland Empire using the frequency 104.7 FM and allows individuals from all over the world to listen live to its programming via online live streaming.
The station offers its audience a line-up comprised of various music shows dedicated to specific music decades and genres as well as shows that offer a blend of the greatest oldies regardless of their age of the genre. Entertainment and especially nostalgic segments are also provided by its in-house team of hosts and DJs who are also responsible for curating the station's song lists.
Main shows and hosts
Jimmy Reyes
Josefa Salinas
Top 10 Now and Then
J Scratch
The Art Laboe Love Zone
Categories:&nbsp
Variety, Oldies
Frequencies KQIE Old School 104.7 FM
Redlands: 104.7 FM
Schedule
| Time | Program |
| --- | --- |
| 6 a.m. - 10 a.m. | Jimmy Reyes |
| 10 a.m. - 2 p.m. | Josefa Salinas |
| 2 p.m. - 6 p.m. | J Scratch |
| 5 p.m. - 6 p.m. | Throwback Traffic Jam Mix W/ DJ Wicked |
| 6 p.m. - 9 p.m. | Connie Breeze |
| 9 p.m. - midnight | The Art Laboe Love Zone |
| Time | Program |
| --- | --- |
| 6 a.m. - 10 a.m. | Jimmy Reyes |
| 10 a.m. - 2 p.m. | Josefa Salinas |
| 2 p.m. - 6 p.m. | J Scratch |
| 5 p.m. - 6 p.m. | Throwback Traffic Jam Mix W/ DJ Wicked |
| 6 p.m. - 9 p.m. | Connie Breeze |
| 9 p.m. - midnight | The Art Laboe Love Zone |
| Time | Program |
| --- | --- |
| 6 a.m. - 10 a.m. | Jimmy Reyes |
| 10 a.m. - 2 p.m. | Josefa Salinas |
| 2 p.m. - 6 p.m. | J Scratch |
| 5 p.m. - 6 p.m. | Throwback Traffic Jam Mix W/ DJ Wicked |
| 6 p.m. - 9 p.m. | Connie Breeze |
| 9 p.m. - midnight | The Art Laboe Love Zone |
| Time | Program |
| --- | --- |
| 6 a.m. - 10 a.m. | Jimmy Reyes |
| 10 a.m. - 2 p.m. | Josefa Salinas |
| 2 p.m. - 6 p.m. | J Scratch |
| 5 p.m. - 6 p.m. | Throwback Traffic Jam Mix W/ DJ Wicked |
| 6 p.m. - 9 p.m. | Connie Breeze |
| 9 p.m. - midnight | The Art Laboe Love Zone |
| Time | Program |
| --- | --- |
| 6 a.m. - 10 a.m. | Jimmy Reyes |
| 10 a.m. - 2 p.m. | Josefa Salinas |
| 2 p.m. - 6 p.m. | J Scratch |
| 5 p.m. - 6 p.m. | Throwback Traffic Jam Mix W/ DJ Wicked |
| 6 p.m. - 9 p.m. | Connie Breeze |
| 9 p.m. - midnight | The Art Laboe Love Zone |
| Time | Program |
| --- | --- |
| 8 a.m. - 10 a.m. | Top 10 Now and Then |
| 10 a.m. - 2 p.m. | J Scratch |
| 2 p.m. - 5 p.m. | Rick Nuhn |
| 5 p.m. - 10 p.m. | The Greg Mack Show |
| 10 p.m. - midnight | Saturday Night Live W/ Bam & DJ Cazel |
| Time | Program |
| --- | --- |
| 10 a.m. - 2 p.m. | Josefa Salinas |
| 2 p.m. - 6 p.m. | Rick Nuhn |
| 6 p.m. - 8 p.m. | The Sunday Kickback |
| 8 p.m. - midnight | Sunday Night Slow Jams With R Dub |
Top Songs
Last 7 days:
1. Starpoint - Object of My Desire
2. Soul II Soul - Back to Life
3. JaeRocTheTracka - Salt n Peppa
4. The Whispers - Rock Steady
5. Michael Jackson - P.Y.T. (Pretty Young Thing)
6. Timex Social Club - Rumors
7. Tom Tom Club - Genius of Love
8. Pras - Ghetto Supertar (feat. Odb & Mya)
9. Jordan Carlos - This Is How We Do It
10. Dazz Band - Let It Whip
Last 30 days:
1. JaeRocTheTracka - Salt n Peppa
2. Timex Social Club - Rumors
3. Tom Tom Club - Genius of Love
4. The Whispers - Rock Steady
5. Starpoint - Object of My Desire
6. Jody Watley - Looking for a New Love
7. Lisa Lisa & Cult Jam - Head to Toe
8. Soul II Soul - Back to Life
9. Michael Jackson - Wanna Be Startin' Somethin'
10. Michael Jackson - P.Y.T. (Pretty Young Thing)
Contacts
Address:&nbsp
242 East Airport Drive Suite 202 San Bernardino, CA 92408
Telephone:&nbsp
(877) 440-1047
E-mail:&nbsp
marissa.garcia@pointbroadcastingllc.com
Social networks
Share
Comments