Jailbreak
AC/DC
23 hours ago
The Pushbike Song
The Mixtures
23 hours ago
Falling in Love Again
Ted Mulry
23 hours ago
Midnight Train to Georgia
Gladys Knight & The Pips
23 hours ago
I Hear You Knocking
Dave Edmunds
23 hours ago
The Logical Song
Supertramp
23 hours ago
Ring My Bell
Anita Ward
23 hours ago
Rock Your Baby
George McCrae
23 hours ago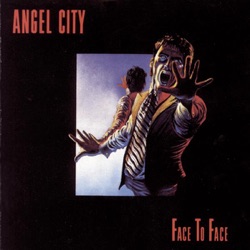 Take a Long Line
The Angels
23 hours ago
Rich Girl
Daryl Hall & John Oates
23 hours ago
View more
Totally Radio 70s live
Just for Hits & Giggles
Totally Radio 70's is a Australian digital radio station owned and operated by Totally Media. Best known for musical genres such as 70s and oldies.
Categories:&nbsp
70s, Oldies
Frequencies Totally Radio 70s
Adelaide: Online
Brisbane: Online
Canberra: Online
Darwin: Online
Gold Coast: Online
Hobart: Online
Melbourne: Online
Perth: Online
Sydney: Online
View more
Top Songs
Last 7 days:
1. Gary Numan - Cars
2. Don McLean - American Pie
3. Paul Simon - Slip Slidin' Away
4. America - Sister Golden Hair
5. Chicago - Saturday In the Park
6. The Doobie Brothers - China Grove
7. Deep Purple - Smoke On the Water
8. Cat Stevens - Wild World
9. Gary Numan - Are 'Friends' Electric?
10. Chic - Le Freak
Last 30 days:
1. Gary Numan - Cars
2. Deep Purple - Smoke On the Water
3. T. Rex - Metal Guru
4. Helen Reddy - I Am Woman
5. Cliff Richard - Devil Woman
6. Steely Dan - Rikki Don't Lose That Number
7. America - Sister Golden Hair
8. Cat Stevens - Wild World
9. Dragon - Get That Jive
10. Boz Scaggs - Lowdown
Contacts
E-mail:&nbsp
onair@totallyradio.com.au
Social networks
Share
Comments