It Must Have Been Love
Roxette
23 hours ago
Killing Me Softly
Fugees
23 hours ago
To Be With You
Mr. Big
23 hours ago
Bitch
Meredith Brooks
23 hours ago
You Are Not Alone
Michael Jackson
23 hours ago
Forgiven Not Forgotten
The Corrs
23 hours ago
Everyday Is a Winding Road
Sheryl Crow
23 hours ago
Power of Love
Céline Dion
23 hours ago
I Can't Dance
Genesis
23 hours ago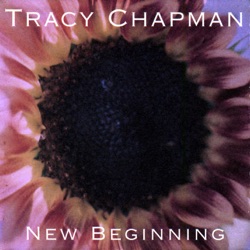 Give Me One Reason
Tracy Chapman
23 hours ago
View more
Totally Radio 90s live
Totally Radio 90's is a Australian digital radio station owned and operated by Totally Media. Best known for musical genres such as 90s and oldies.
Categories:&nbsp
Classic Hits, Adult Contemporary, 90s
Frequencies Totally Radio 90s
Adelaide: Online
Brisbane: Online
Canberra: Online
Darwin: Online
Gold Coast: Online
Hobart: Online
Melbourne: Online
Perth: Online
Sydney: Online
View more
Top Songs
Last 7 days:
1. Baby Animals - One Word
2. Inxs - Suicide Blond
3. New Order - Regret
4. M People - Sight for Sore Eyes
5. Bic Runga - Sway
6. Rick Price - Heaven Knows
7. Aretha Franklin & George Michael - Jesus to a Child
8. Whitney Houston - I'm Your Baby Tonight
9. Janet Jackson - That's the Way Love Goes
10. Red Hot Chili Peppers - Suck My Kiss
Last 30 days:
1. Dr. Alban - Sing Hallelujah!
2. Sugar Ray - Every Morning
3. The Living End - Prisoner of Society
4. M People - Sight for Sore Eyes
5. John Farnham - That's Freedom
6. Backstreet Boys - Larger Than Life
7. Rick Price - Heaven Knows
8. Jon Secada - Just Another Day
9. Weddings Parties Anything - Father's Day
10. Crowded House - Fall at Your Feet
Contacts
E-mail:&nbsp
onair@totallyradio.com.au
Social networks
Share
Comments