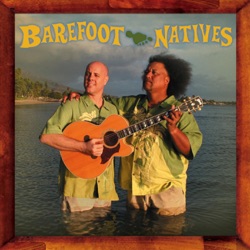 Watching the River Run
Barefoot Natives
1620885162
Hawaiian Rumba
Akoni
1620885001
Na Moku Eha (The Four Islands)
Willie K
1620884471
Kainoa
Israel Kamakawiwo'ole
1620884324
The Voyage Together
Bobby Moderow Jr.
1620884071
'Aina O Moloka'i
Lim Family
1620883938
Sweet City Woman
Kapena
1620883684
Kaiona
Keali`i Reichel
1620883451
About You
CECILIO & Kapono
1620883200
My Sweet Pikake Lei
The Brothers Cazimero
1620882987
View more
Hawaiian Music Live live
Hawaii's Internet Radio Station
Hawaiian Music Live is a private-owned radio station launched in 2016 by radio veterans Randy Hudnall and "Bruddah Wade" Faildo. Its mission is to promote Hawaiian music and artists by providing an independent platform that reaches fans all over the world via online live streaming.
As an independent entity, Hawaiian Music Live is not conditioned by the policies of big conglomerates which allows it to offer the best mix of traditional Hawaiian music, combining classics and contemporary songs and sounds. The station also plays the works of local promising artists, supporting them by providing a platform where they can showcase their music to a global audience.
Categories:&nbsp
Caribbean, Variety
Frequencies Hawaiian Music Live
Honolulu: Online
View more
Top Songs
Last 7 days:
1. Ledward Ka'apana - Ikona
2. Ohana Krug - I Kulāiwi
3. Ei Nei - Ei Nei
4. Lukela Keala - He Nani Ni'ihau
5. Waipuna - E 'Ike Hou Ia Lana'i
6. Josh Tatofi - Perfect to Me
7. John Akapo - Everything Always
8. Sean Na'auao - Nou e Kahiau
9. Henry Kapono - Searchin'
10. Loa Greyson - Island Beauty
Last 30 days:
1. Ledward Ka'apana - Ikona
2. Ei Nei - Ei Nei
3. Henry Kapono - Searchin'
4. Ohana Krug - I Kulāiwi
5. Waipuna - E 'Ike Hou Ia Lana'i
6. Loa Greyson - Island Beauty
7. Sean Na'auao - Nou e Kahiau
8. Josh Tatofi - Perfect to Me
9. John Akapo - Everything Always
10. Lukela Keala - He Nani Ni'ihau
Contacts
Social networks
Share
Comments